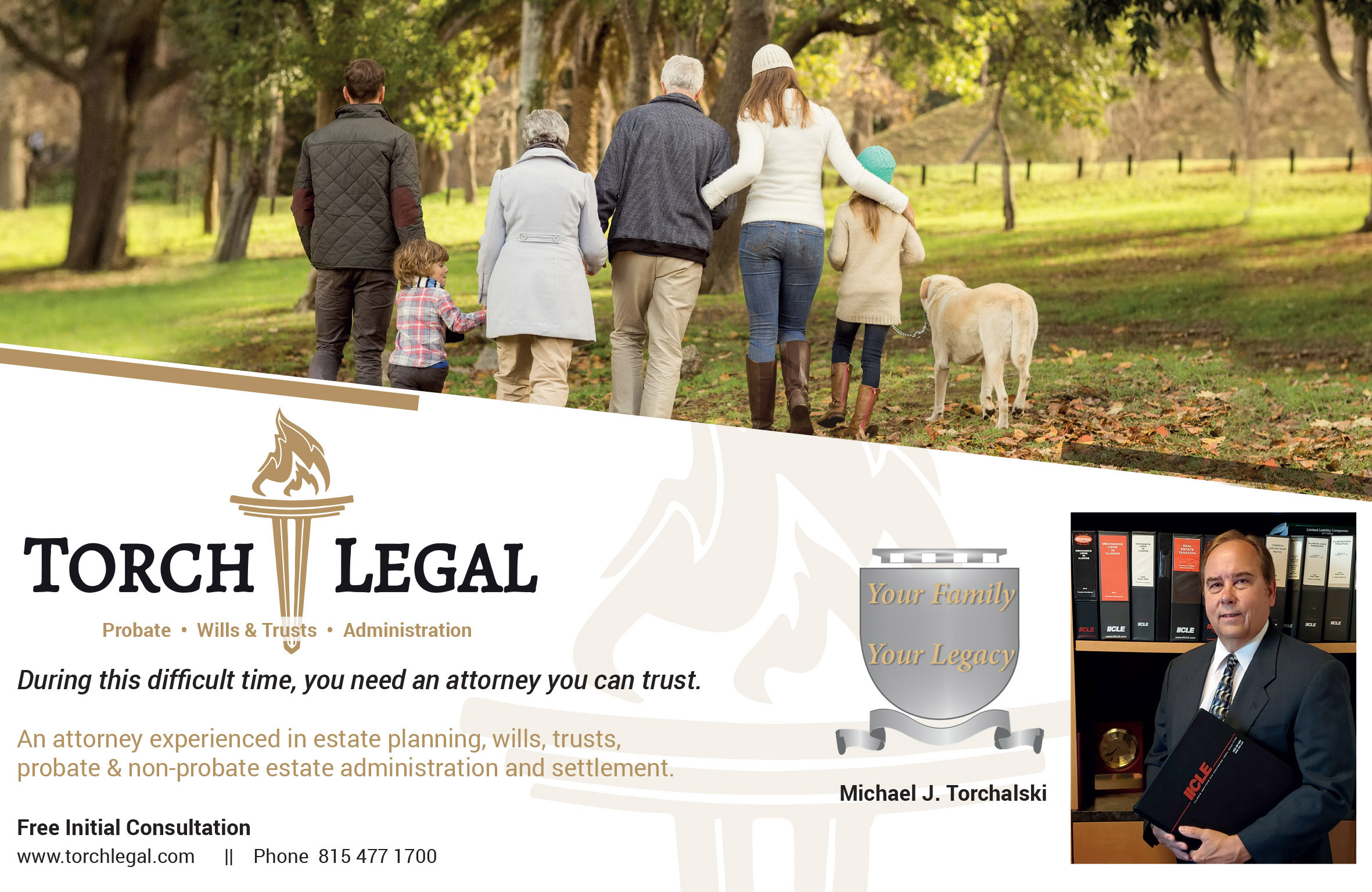 What is an estate plan?
An estate plan is a legally enforceable framework to assure that your property is safely kept, invested, and managed for your benefit; the benefit of the people who are most important to you; and, ultimately, is distributed to the persons or charities you favor.
Torch Legal provides any of the essential estate planning instruments, including:
Wills
Living Wills
Durable Powers of Attorney
Living Trusts
Credit Shelter Trusts
Testamentary Trusts
Life Insurance Trusts
As appropriate for your objectives, preferences, and personal financial circumstances.
What will take place at your estate planning meeting with Torch Legal?
We will:
Discuss your circumstances, needs, and objectives,
Address your concerns and answer your questions.
Recommend an estate plan that is best suited and legally appropriate for you;
Quote our legal fee, and
Request family and financial information, as needed.
Torch Legal will prepare your personalized estate plan. When ready, we will meet again to review, explain and finalize your documents. We will then conduct a formal signing that includes witnesses and notarization, as required by law.

When your estate plan is finished, you will have peace of mind knowing that your intentions have been clearly stated in legal documentation.
We understand estate planning. Call us to schedule your first appointment at (815) 477-1700.
Torch Legal provides effective legal representation for probate executors, administrators, and trustees and trust beneficiaries.

Probate.
What is probate?
Probate is a legal process by which an estate, consisting of all property owned by a deceased, is inventoried, administered, accounted for, and ultimately transferred to the persons designated in a will, or to the rightful heirs. Although many property transfers can be accomplished without probate, an estate over $100,000 in value requires probate.

With independent administration, court appearances and legal fees are minimized. Alternatively, heirs may contest wills, and probate may be court-supervised, if necessary, to protect the rights of heirs and creditors.

Guardianship for disabled adults is a legal process wherein a court appoints a guardian to be legally responsible for a disabled person. Guardians are required to inventory assets, account for income and expenditures, and file detailed reports with the probate court.
Trusts usually do not require probate. The designated successor trustee has the power and authority to manage and distribute trust income and assets. Trustees are legally accountable to all beneficiaries of a trust, and beneficiaries have legal recourse against a trustee who fails to properly administer their trust.

Torch Legal provides legal advice and documentation to enable trustees to fulfill their fiduciary responsibilities, including:
Acceptance of Office
Sale of assets, including real estate
Interim and Final Accountings
Interim and Final Distributions
Beneficiary Consents and Releases
Torch Legal has also represented beneficiaries in legal action against a trustee who fails or refuses to disclose, account for, or distribute assets to the beneficiaries, in accordance with the trust.

Serving McHenry County, Lake County, Kane County, and Northwest Suburban Cook County, Illinois.